This book chat took place in a web chat platform. Due to its participatory, interactive nature, an archived recording is not available.
Join journalists and writer Kat Chow live in conversation about her debut memoir (forthcoming on August 24), Seeing Ghosts, a highly anticipated meditation on grief and loss and the American family.
Kat was reporter with NPR, where she was a founding member of the Code Switch team. Her work has also appeared in The New York Times Magazine, The Atlantic and New York Magazine's The Cut. Seeing Ghosts is available August 24 from Grand Central Publishing.
Everyone will get something from this chat, whether you've read the book or not!
Speaker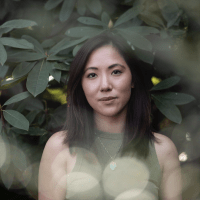 Kat Chow
Author, Seeing Ghosts (Grand Central Publishing)

Moderator
Mariya Karimjee
Freelance, Freelance