This session was a hands-on workshop that took place in a web chat platform. Due to its participatory, interactive nature, an archived recording is not available.
Join this essential survey of new ideas in misinformation mitigation and prevention and hear from journalists and leaders of startups about understanding and countering misinformation through best practices, tools and techniques.
This session will be conducted within the browser-based video chat platform Daily.co. Please be prepared to be within a live video-conferencing environment, including using your device's microphone and camera.
This session is designed for:
Researchers and data journalists working in the disinformation space
Newsroom leaders looking for best practices and tools to defray loss of trust
Everyone interested in how AI can help monitor and counter social media-driven misinfo
Speakers
Moderator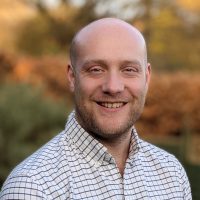 Fergus Bell
Founder & CEO, Fathm
fergb • Visit Website