Much like Vanilla Ice, start-ups exist because someone (or someones!) saw a problem and decided to solve it. They're tenacious disrupters, seeing solutions to challenges or ways to fill a critical gap.
ONA created the Start-Up Alley as part of our Midway exhibit and networking space, to connect companies founded in the past two years to the larger digital news space. After a competitive application process, eight new companies will be featured as part of the ONA21 Start-Up Alley — and we think they have the potential to last much longer than a 1990 one-hit wonder! The tools and products offered by these groups are designed to help journalists and newsrooms do more with less, are focused on increasing credibility and developing new opportunities for monetization and efficiency.
Learn what they're working on, and make a plan to connect with these groups in the ONA21 Midway networking space:
Buster.ai is an artificial intelligence-based search engine that responds to a query's validity by providing primary and verified secondary sources that support or disprove its main idea.
HiGeorge creates highly tailored, interactive, contextual data visualizations based on popular topics and ongoing issues that can be easily embedded into stories.
Indiegraf pools resources needed to successfully grow digital outlets — including technology, marketing and revenue staff, funding opportunities and training — offering publishers collective access.
Inspired by stories in sessions and from journalists throughout ONA19 about the gravity of disinformation's impact on media, MediaVax's founder began working with data scientists and subject matter experts to create tools for newsrooms that address the problem, starting first by analyzing and calculating the veracity of social media posts.
Opt-In Media builds relationships between publishers and companies to enhance branded content efforts and create revenue opportunities for all.
Remixd offers multiple ways to repurpose existing content into audio products, creating new opportunities to build news habits with readers, amplify accessibility, and increase monetization options.
Vetted connects journalists with verified expert resources efficiently and at no cost, while providing a consistent, uncomplicated media relations experience for experts and agencies.
Zoomcorder gives journalists the ability to passively join virtual meetings without being at their computers, and to view a recording on their own time.
The Start-Up Alley and all of the exhibitors in the ONA21 Midway will be available to meet over video chat between June 21-25, with the ability to text chat and schedule starting June 14.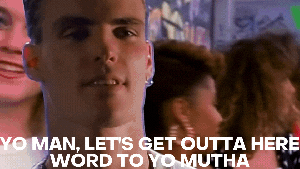 Get your conference pass